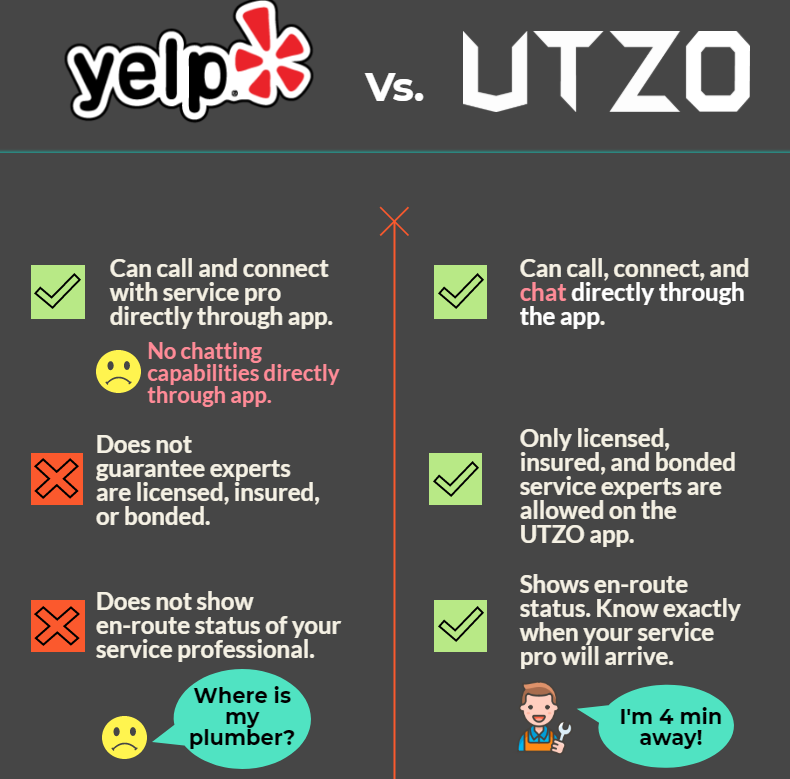 Let's say you own an apartment complex, a pipe bursts on the top floor and you need service fast before more damage is caused. When you manage a property, there is a lot of responsibility in what you are required to provide to your tenants and one of the most important ones is making sure that repairs are done in a timely manner. When emergency service is required it becomes a mad scramble to see who is available right here and now and can rush over to get it done as soon as possible. The longer it takes, the more damage will be created! What most people have to put up with is, you go online and search for a plumber, then you have to check their hours until you find one that is open, then you call the company's dispatch to get a service ticket started. The company then tries to find an available plumber for you and lets them know about the job.
The plumber then must verify that he can do the job and respond to the call, then notifies the dispatch, then the dispatch company may or may not notify you somebody is on the way. It doesn't end there either! Now once you have confirmation you must coordinate this service with your tenant. What a nightmare!
With UTZO, this nightmare will just be a bad dream of the past. UTZO allows for you to get in direct contact with a plumber that is screened, verified, background checked, licensed and insured, anytime and in real time. No more middlemen, time lost, or money lost while trying to find somebody that can provide an emergency service. You can now see qualified professionals who are in your area and can service you immediately, and also add people to the conversation so everybody is on the same page and the work gets done seamlessly.
Every Homeowner Needs UTZO
You do not even have to go out of your way to meet the plumber yourself, instead you just let UTZO know your problems and needs and UTZO will match the plumber to your needs and it don't end here UTZO will get you connected instantly and you will see the en-routed plumber with estimated time of arrival and distance to your location. You can even watch the plumber driving while you enjoy your coffee. It's all from your phone and not interrupt your day! Download our app and give UTZO a try today!